Hello friends and fellow music lovers!
Today I bring you a playlist swap with a dear friend of mine, Grace Avender!! I've been wanting to do this for a while, so I was pretty excited when she agreed to do this with me!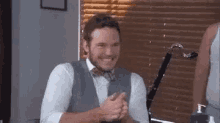 It was her idea to have a theme for our playlists. I'm very thankful too, because otherwise I don't know how I would have chosen 15 songs out of the (probably) hundreds that I love! So we agreed to swap songs that tell a story.
Here are her songs, with my thoughts and favorite quotes.
Again ~ Hadley Faser
This song is so sad. I feel like it's a piece out of a story, and I kind of want to know the whole story, because like, what happened? Why didn't they get together?? Why is he just now saying all of this?? What was holding him back before? And what happens afterward?
Hadley Fraser does a great job singing this, and it has some serious Broadway vibes, which makes me think it needs to be in a musical. (Unless it already is, and I'm just not aware.) So, in conclusion, someone needs to write flash fiction… or a musical, so that I can have answers.
I love you still
I've never stopped, I don't think that I will
I don't want to see us end
And here I am hoping you'll come home to me again
Also, this meme seemed fitting…
When I saw the title of this one I was a little afraid I wasn't going to like it. Yes, I admit, I sometimes judge songs by their title, and I apologize, because this song isn't what I though it was going to be. The story it tells is so sweet, and then bittersweet, and the music goes along with it all so beautifully.
Just a few seconds before it's my time to go
Hello my god and my love at last I am home
From Little Women – The Musical. This one should get extra points for being a story… within a story… within a song. It can go with out the extra points though, 'cause the first story part is so upbeat and catchy (yep, it's going through my head right now), and the story within the story is low-key kind of epic.
And sometimes when you yearn
You burn the air
And someone else feels the flame
You always knew was there
I was telling Grace that out of the songs she shared, there were a few that I somehow just knew, even though I've never really listened to them before. This is one of them.
Side note: I will say, as a tenor, this song has always bothered me a bit. Because Mama does NOT sing tenor. I'm sorry, she just doesn't.
Other than that, though. This song is a classic, and I love how optimistic it is. I think a lot of our problems would go away if we sang more. 😉
I remember when I was a lad
Times were hard and things were bad
But there's a silver linin' behind ev'ry cloud
I'm not a huge history buff, but when you set the historical accounts to music… I'm here for it! (Kind of reminds me of Schoolhouse Rock. #ChildhoodMemories) This one is also a classic that I've never actually listened to before. Aaand it's going to be running through my head now.
Old Hickory said, "We could take 'em by surprise
If we didn't fire our muskets 'til we looked 'em in the eye"
We held our fire 'til we see'd their faces well
Then we opened up our squirrel guns and gave 'em…
Also, that part about the gators… Is that factual? I'm going to have to look it up.
I was very thoroughly enjoying this song. The Native American vibes are strong. The chorus is so groovily awesome and was making me so happy. And then it came to the third verse…
WHY?!?
That is so. terribly. sad. Sadder than Hadley Fraser not getting his girl. Sadder than Johnny's Mama claiming to be a tenor. Sadder than… well, it's pretty darn sad, and I ain't happy. Kaw-Liga shouldn't have been so hard-hearted, and his Indian maid deserved better.
Kaw-Liga was a lonely Indian, never went nowhere
His heart was set on the Chocktaw maid with the coal-black hair
Kaw-Liga, ooh
Just stood there and never let it show
So she could never answer yes or no
First of all, can I just say… auction school. What do they teach there? What classes do the offer? I want to go. 😂
As for the song itself, it's great. Better than a lot of rap songs. You can feel things amping up with that key change, and it kind of makes me want to become an auctioneer. 😂 Also, a moment of appreciation for how supportive the boy's parents are.
Here's one of my favorite quotes, that I found to be just so touching and inspiring.
25 dollar bid it now, 30 dollar 30
Will you gimmie 30 make it 30
Bid it on a 30 dollar will you gimmie 30.
Who'll bid a 30 dollar bid?
30 dollar bid it now, 35, will you gimmie 35
To make it 35 to bid at 35.
Who would a-bid it at a 35 dollar bid?
This is a sad song. Not as sad as Kaw-Liga, which has pretty much set a new bar for sadness. But it's pretty sad.
The sun was hot as fire
And the nights were cold as steel
Hate was strong and youth was wild
And so they couldn't feel
I feel like this is a cautionary tale. Listen up, kids. If a gambler murders your pa, don't get all obsessed and follow him into the Badlands. Revenge is not worth it. The music is pretty great though, and those harmonies and key changes are on point.
Okay, I kind of love this song. 😊 Dem bittersweet stories always hit me in da feels. I don't really know what else to say about this one. (It kind of speaks for itself.) I will say, I really like how it was done A Capella. I think it fit the story really well and gave it a nice feel.
And when the davening is over,
He's the first to reach his son.
And the deaf man in the shteeble says,
"Well done".
Okay, Grace. Are you trying to make me cry?? This is another song where it's so beautiful and peaceful and then they just kill you with the last verse. *sobs* I mean, I know it's based on a true story, but it's still very sad. (I feel like I keep saying these are sad.)
The lyrics paint such strong imagery, and this is one of those awesome songs where the music fits the lyrics very well, which makes me happy, despite the sadness.
Silent night, no cannons roar
A king is born of peace for evermore
All's calm, all's bright
All brothers hand in hand
In 19 and 15 in no man's land
Also, if you want to read more about the true story that inspired this song here's a link to an article I found.
Wellermen ~ The Wellermen
(Definitely not going to have this on repeat in my head.)
So, I know this song isn't about pirates… But it feels so pirate-y! I love it! That "Huh!" at the end of the verse. 😆 AND THE BASS SINGER!!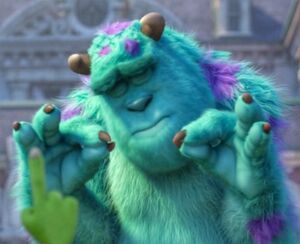 Also, we should have totally sang this song in our Homeschool Co-op Choir! It would have been perfect!
She'd not been two weeks from shore
When down on her a right whale bore
The captain called all hands and swore
He'd take that whale in tow (huh)
Not gonna lie, I'm a bit of a sucker for a good brotherhood song/story (aka, bromance). I don't know why. Maybe it's the whole loyalty, don't you let go, I'm with you to the end of the line, greater love has no man than this, aspect. But I just love them. This one is no exception.
And when you're in the trenches
And you're under fire I will cover you…
I've got you brother
Okay, now I'm thinking of all the brotherhood songs I know, and I want to make a playlist and write a story. 😆
You know, I don't really like stories that feature non-human characters as the narrator, but Elliot Park made me feel something for this tree. The sorrow and disappointment of lost dreams. The nostalgia of all the years passed. The sweetness of it's sacrifice and willingness to become something greater.
Okay, I can't believe I'm getting sentimental about a tree. But this is just all around a good story and song. Definitely one of my favorites.
One day a rebel with a bullet in his chest
Hung his rifle on my limbs and laid to rest
And there beside me as the blood soaked to my roots
The soldier sang, a song of grace
This is a cross between very painful and quite hilarious and just a little sad. 😝 Poor guy… He should get together with Hadley and Kaw-Liga to grieve and work out their girlfriend problems…. Okay, I need someone to write a story about that now, because I would totally read it.
Once again, BYU Vocal Point does not disappoint. I've never heard the original version of this one, but I don't feel like I need to. Their performance is *chef's kiss* grandioso!
There was Jackie, who stubbed her little toe,
Cindy said she's stuck in traffic—Oh!
And both Miranda and Eileen
Claimed to have moved to Vietnam!
I don't know if it's because I listened to a lot of bluegrass growing up, or what, but this song just kind of feels like an instant classic. And even though none of my Grandma's had a bed like this (that I'm aware of), there's so many things about this song that are relatable.
I'd sit and listen and watch the fire
Till the cobwebs filled my head
Next thing I knew I'd wake up in the morning
In the middle of the old feather bed
---
Well, that's it for the playlist, folks! Are y'all familiar with any of these songs? Most of them are new to me, but I may have some new favorites. (I especially liked Deaf Man in the Shteeble, and, okay, I did like Kaw-Liga.)
You can find Grace's thoughts one my songs here. (Thanks again for sharing your tunes with me, Grace!)
What are some of your favorite songs that tell a story? Let me know in the comments! I'm a huge music-lover so I'll definitely give your suggestions a listen!
Until next time, stay lionhearted!
~ Chalice
P.S. So… apparently there were no alligators involved in the Battle of New Orleans… I'm a little disappointed. 😜