I've been practicing my digital art a bit more lately, and I've really fallen in love with it. It's everything I like about "real" painting, except no set-up/clean-up time, and none of the color mixing hassle of, "Too much red… now there's too much yellow… now I have too much paint. What am I supposed to do with all this orange paint??"
Anyway, I recently tried a color experiment/exercise, following a video by Marco Bucci. (You can find that video here, if you want.)
The basic idea is to make a digital painting with a bunch of crazy colors. The catch: you can't see the colors you're painting with. *evil laugh* Let the chaos begin!
He explains how it works in the video, and even though he was demonstrating in Photoshop, I was able to get it to work in GIMP, which made me pretty happy. 🙂
I decided to do a simple profile portrait…
Just an innocent looking, under-developed black and white painting. No one would know that catastrophe is a click away.
Well…. that's not what I was expecting. The colors are very random, and it definitely didn't turn out as smooth looking as his did. In short, it's kind of underwhelming.
I'm definitely going to have to try this exercise again. But for now, I've decided to turn my underwhelming art project into an image that I've been wanting to paint for a while.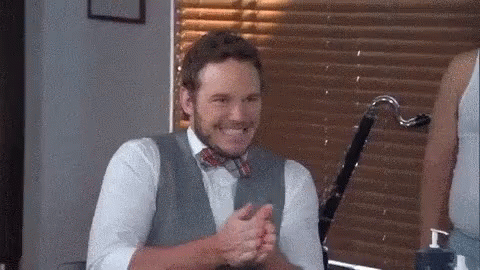 But first, a wee introduction.
You know how some people have a word of the year sort of thing, where they choose a word as kind of the theme for their year? A lot of time it'll be something they want to focus on that year like, "Joy," or "Growth," or "Giving," or "Healing," etc.
Well, if I were to have a word of the year for 2020, that word might be "Suffering." Not something I really want to focus on, it's just the word that's been coming up over and over throughout this year. I know that sounds rather depressing, but since it's been coming up, I've been seeing more and more the beauty in suffering.
Think about it. Suffering is something we only have on this side of Heaven. My first thought is, what a relief! But then, also, what an opportunity.
Walking with God when life is going well is amazing on it's own, but walking with God through suffering…. there's something really special about that. It's not easy—and I don't say that lightly—it's really not easy to have a hole in your heart because of loss. It's not easy to wonder if you're the only one still grieving. It's not easy to fight through brokenness.
But those places of grieving, and loss, and loneliness are where I've found God, over and over again. It's through the suffering that I see His goodness, because He is so rich in grace, He comes and meets me there in my human brokenness, and sinful struggles. I don't know why He does, but He does. He comes with healing. He comes and reminds me that I'm not alone in my struggles. He reminds me that suffering produces endurance, and endurance produces character, and character produces hope.
And only here on earth will we have the opportunity to worship God and connect with our Savior through suffering, so I think there's something unique about it. *shrugs* I don't know.
Anyway, those are the thought behind this picture. It was also pretty heavily inspired by this song called "Gold," and the whole Kintsugi thing.
So without further ado, my artwork…
Granted, it needs a little work. But I'm much happier with this than I was with my colorblind piece. And I personally think this is less underwhelming. 😆
So, yeah. That's a messy little sneak peek into what I've been working on and thinking about lately.
Let me know in the comments: What's a theme that's been coming up over and over in your life lately? Do you have a word of the year? What's been on your mind lately?
I always love hearing from you all, so don't be afraid to leave a comment or contact me of you want to talk about anything. 🙂
Until next time, stay lionhearted y'all.
~ Chalice