Hello friends! Welcome back to another art dump. I am your host, Chalice Sleep, and this week we'll be talking all about innovation. (Maybe that's not quite the right word… but I'm rolling with it.)
You see, I've been trying new things. Some due to that's what I was commissioned to do. Some due to happy accidents. Some due to my brain going, "hey, I'm bored of this, let's do something different." And you know, it's been good. I've learned a lot.
One of my recent endeavors was painting on old saw blades. Not exactly what I would have chosen. It was my brother-in-law's idea. He and my sister were going to the fair, and he was going to have a blacksmithing… smithy? and he asked if I would be interested in making some blacksmith themed art for him… on some old saw blades.
I think my response was a combination of, "Sure!" and, "Ummm…."
I admit I felt a wee bit reluctant at first, and I was kind of afraid I wouldn't have enough time. But then my brother brought over the saw blades, and I thought, you know what? I'm just going to do it.
And so began the journey.
There were quite a few blades, and that whole first day I was probably internally panicking, trying to figure out what exactly I would paint on them. I realized pretty soon that I wouldn't have enough time to paint all of them. (Yes, I had a deadline. *cue much internal screaming*)
So I selected the largest blades, found some reference photos that I thought would be suitable, and got to work.
The first day didn't go great. I was stressed. Trying to plan ahead and figure out what I needed to have done by when to get them all done in time… I got annoyed when people came down and interrupted my work. It was rough.
Then I realized, I just need to chill. Okay… I put it in God's hands. He was in control, and stressing would accomplish absolutely nothing. It was amazing how much peace I had after that. I stopped worrying about whether or not they would sell, or if I was just wasting my time. I listened to comedy shows on Spotify. I talked to my little brothers instead of getting annoyed when they came down to talk. I ended up having a blast, and it was all God.
Finished first one in one afternoon!
The second one gave me a little more trouble. Especially when I realized somehow my blacksmith's head had shrunken during the blocking process, and I had just painted in all the details too small.
Well, thankfully God gave me a sense of humor about that too, and I was able to laugh at this mess, even while I was internally–and probably externally–yelling. (Yes, you can laugh and yell at your art at the same time.)
Oh dear. Good times.
The finished artworks. I meant to get a picture of all of them in natural lighting. But in the hassle to get all of them sealed, and getting them to my brother-in-law as soon as they were dried, it completely slipped my mind.
And thus endeth my journey in blacksmith/saw blade art for now. They went to fair. I wasn't worried about whether or not they would sell. I had a feeling God would take care of that. And you know what, they didn't sell. Not at the fair anyway. A friend bought the one that I had had trouble with, but that was it. And you what? I have a feeling He's still taking care of it.
(Hey, wanna buy a saw blade, by the way?? 😜)
So.
Have you seen the movie Tenet?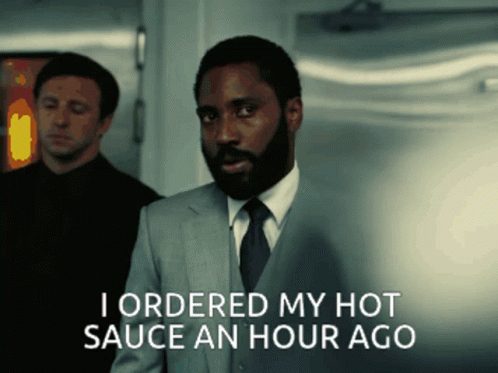 If you haven't but you want to, you might want to do a quick scroll past this next one, because [this image contains mild spoilers.] I thought it was a pretty cool movie. My older brother is a hardcore Nolan fan, so I've been hearing about this movie pretty much since it was first announced.
Anyway, there was one character that my younger brother Earnest and I particularly liked, because of *spoilery* reasons. So I decided to make some fan art for his birthday.
The new technique that I used in this was the combination of graphite and colored pencil. I was warned against using these two mediums together early on, because your colors can end up really muddy and grey looking when you mix them with graphite.
For this picture though, I didn't want to do just graphite. But I didn't want to go all in with the color either. So I finally broke my little rule, and (carefully) mixed them together. I'm pretty happy with how it turned out. (And Earnest wasn't totally disappointed this time. He even admitted that he liked it, so that was a win. 😉)
I've been experimenting with digital art quite a bit lately. Mostly I work in GIMP on my laptop, but I thought it would be fun to try out a digital painting and some touch screen finger painting.
After messing around with a lot of sketchy drawing apps, I finally tried out Procreate. (I don't know why that wasn't my first choice…)
It was a bit of a learning curve, trying to figure everything out. (I still can't figure out the select tool!) And I quickly learned that my phone screen, which felt huge before, is not as big as I thought it was. One thing I did like was the brushes. The have a pretty nice selection. Of course, I just picked my favorite and stuck with that one for the whole painting. 😝
Well, it was all fun and games until I hit a certain part with the armor, trying to paint all the tedious details with my finger. I just…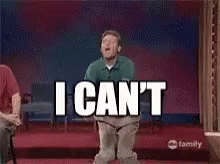 All I had left was a little bit of shoulder, but I just had this block, and it wasn't going to happen.
So that was the end of my finger painting journey.
This next piece was actually a bit of a happy accident, just in that it turned out so differently than I had originally planned. The original plan was to take this bit of character art I had done for one of my stories and colorize it in GIMP, like so…
But then at one point I had all my dark areas selected so that I could put in my highlights. And then I started switching off layers, to see what the different layers looked like by themselves.
This was my highlight layer, which went on top of everything else…
I thought it looked cool where you can see the edges, and it kind of has a stencil effect, and I wondered if I could create a whole picture with that kind of effect. Things got kind of crazy after that. I opened a new layer with my darks still selected and just went wild throwing color at it…
and stars…
That's what I ended up with. Not gonna lie… I kinda love it. The galaxy effect fits with the story, and that makes me happy.
So here's what I learned: Don't be afraid to follow bunny-trails. Don't be afraid to throw paint… and stars. You might be surprised by what comes out.
This one was done for my writing/art group, in which the prompt of the month was weather. My brain immediately, went "Rain!… No that's way too cliche…" But I ended up doing it anyway. And so did everyone else in the group. 😆 It was great.
I never thought I'd see the day when I made High School Musical fan art. And I'm sure there was some part of my brain cringing and going all Troy-freaks-out.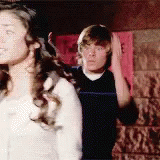 But it was fun! I've never painted rain before, so that was new and exciting. (And GIMP layers + star brush + apply jitter + motion blur made it pretty simple. 😁👍)
Now I give you an innovation that didn't turn out so well. Colored pencils on canvas.
Let's ignore the fact that my canvas was HUGE and it probably would have taken me forever to finish this. The rough texture of canvas + the hardness of colored pencils just didn't quite work together the way I wanted.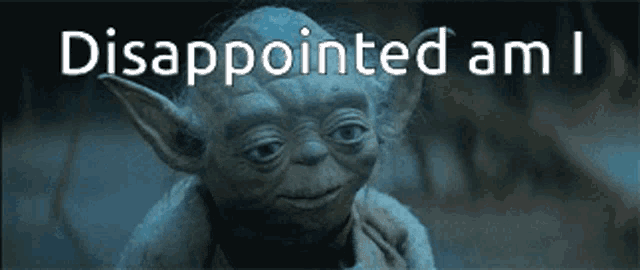 Now I'm wondering how how pastels would work… Though, I should probably just stick to paint when it comes to canvas. 😝
Alrighty folks. You requested it, and I drew it!
It's Jimmy Stewart!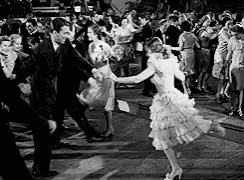 I had a thought while I was working on this drawing…. What if I blended it using a white colored pencil?? It works for colored pencil. Why couldn't it work for graphite too?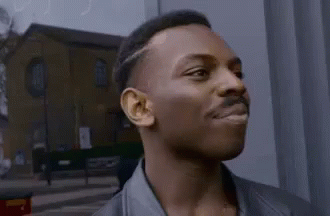 And you know what they say… Once an idea has taken hold of the brain, it's almost impossible to eradicate. I had to try it. 😝
So after completely finishing my drawing, and scanning it (in case I ended up totally ruining it with my great ideas), and after testing my blending on some scrap paper, I sharpened my white pencil and got to work.
Once I was finished blending, I had to go back over the dark areas with pencil again.
Behold, the final product…
I'm not thrilled with how it turned out. I lost some of the detail in the darker areas like the hat brim and around the ear. I think I like the original better.
Heh heh, but at the same time, I'm don't see this as a total failure. I like how the white colored pencil give it that kinda hazy black and white film feel. I might try this again sometime in the future, and be more careful around my dark areas.
Okay, okay. So I didn't actually give up totally on my Harry Osborn painting.
After letting it sit for about half a year (no joke), I finally pulled it out of the proverbial rubble of Procreate and uploaded it to good ol' GIMP. It didn't take me too long to finish the armor. But then I started messing with the colors and went in to that obsessive finishing stage where everything has to be perfect (this always happens; especially with digital art).
But then I look out the window. And then I run out into the yard with my camera, because look at this…
No words.
It's like, in a second, God has created something more awesome, more wonderful than I could ever paint. And in a minute or two it will be gone. Never to be seen in person again. And all I have is a little snapshot that I kinda need to show to everyone. And suddenly my art feels pretty trivial. Like, what am I even doing?
Well, I know God gave me this talent. He's used it to show me that I can be still and know that He is God, even during the frenzy of a deadline project. And that sometimes my plans aren't always the best. And that it's really okay to try new things and to fail and learn and grow. So maybe that's not trivial.
I'm really thankful that I'm able to do this thang. I love it. But I must say if there's anything good here, it's all from Him. (And if there's anything trivial, that's me. XP)
Well, here's the finished painting.
And a process GIF I made for fun…
And that's all I have for now. I hope you enjoyed seeing some of my art experiments. And hey, let me know if the comments, what's something new you've tried recently (art related or otherwise)? Or what's something you've been wanting to try?
Until next time, stay lionhearted!
Ære til Gud alene!
~Chalice